Hartford Homes introduces "Job Change Protection" Program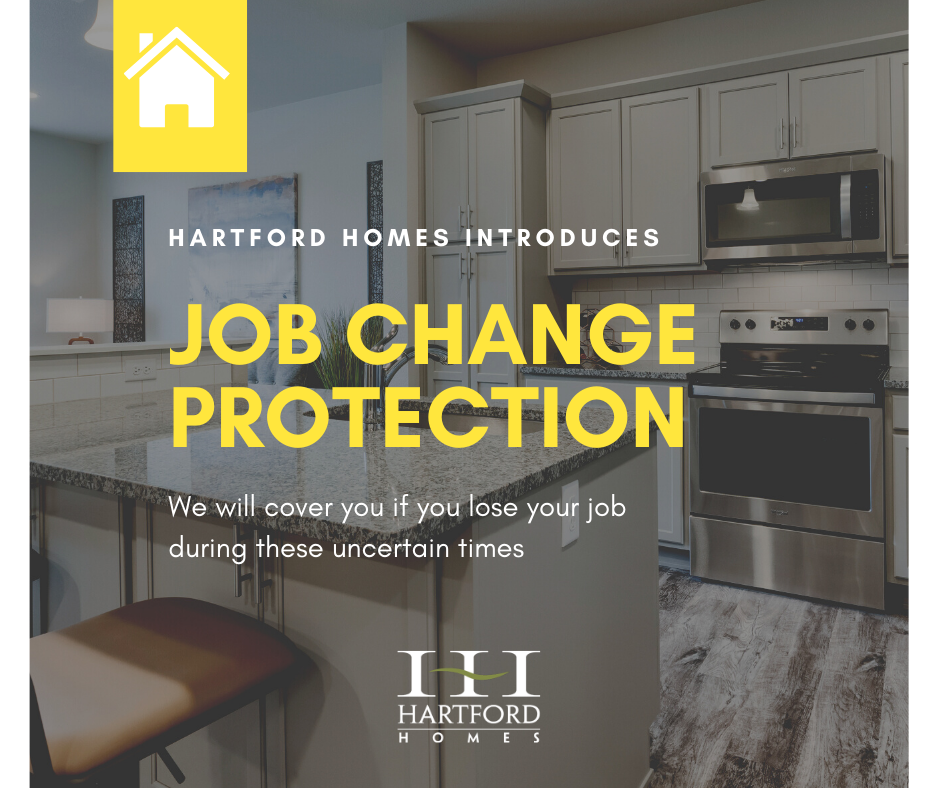 When the going gets rough, we've got you covered!
We understand the uncertainty and challenges you face during this time. It's hard to make big decisions today, when you don't know what's in store tomorrow. That's why we've created the Job Change Protection Program. 
If you happen to find the home of your dreams, sign a contract and then lose your job, we will refund 100% of your earnest money up to 90 days after you sign. This will allow you to pull the trigger now and still give you peace of mind should something change later on down the road.
It's more important now than ever to love the home you're in. Start browsing our move-in ready homes today, and enjoy the rest of your mandatory "staycation" in your dream home.
---