Hartford Homes Hosts Ceremonial Groundbreaking for Bloom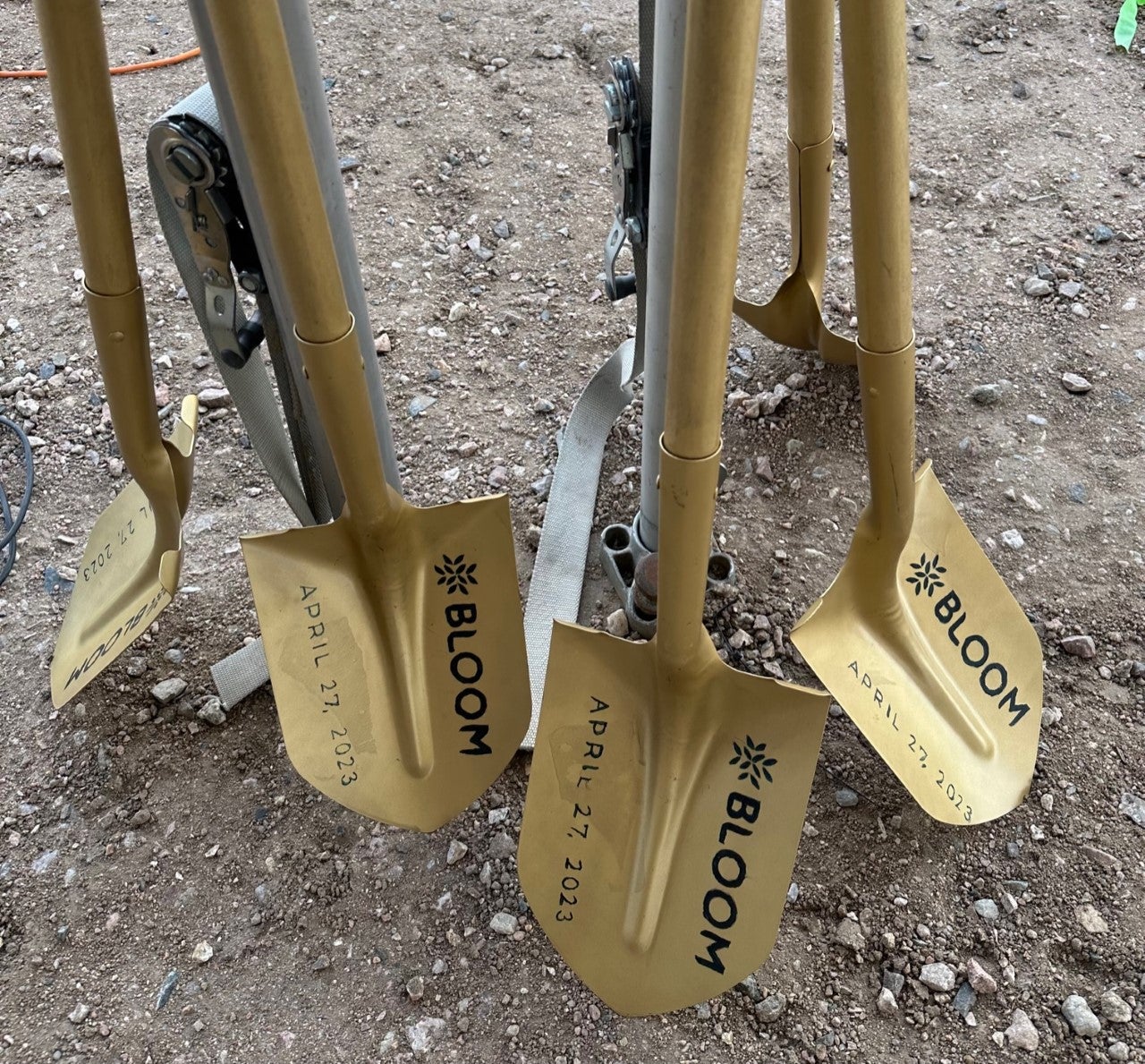 HARTFORD HOMES HOSTS CEREMONIAL GROUNDBREAKING FOR BLOOM
FORT COLLINS, CO (April 27, 2023) – Hartford Homes celebrated the groundbreaking celebration for what will be an incredibly transformative master-planned community coming soon to Northeast Fort Collins. The project will include more than 1,800 residences, 20-305 acres of retail, commercial and office uses, amenitized parks, open spaces, and a community pool. In partnership with Pedcor and Habitat for Humanity, there's the opportunity to bring roughly 400 residences focused on attainability and affordability.
Conceptualized in 2016, there was a vision and desire to revitalize and catalyze redevelopment of the Mulberry corridor, bringing a community full of urban character, innovative design, and thought-provoking art – something that Fort Collins has not yet seen before.
"We are really excited for the internal vision of Bloom, but also the impact it will have on this area of Fort Collins," says Landon Hoover, Owner/CEO of Hartford. "Bloom has been an incredible collaboration that has required the work, input, and partnership of a lot of people and organizations and we are eternally grateful for their dedication and shared vision."
Bloom will launch for sales in the latter part of 2024.
---