CANCELED DREAMS? Won't happen here.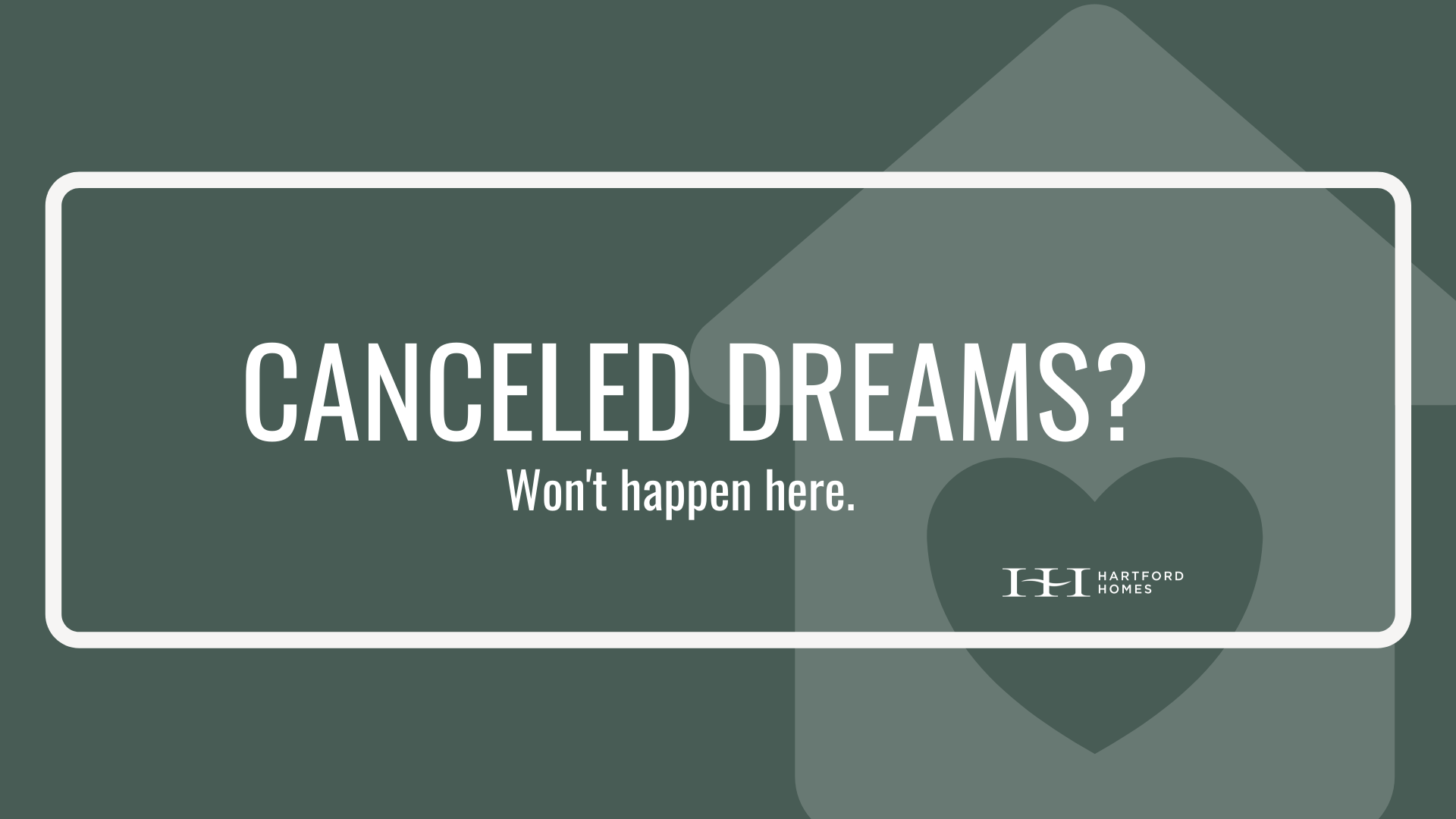 Other builders are starting to cancel contracts, leaving buyers with no where to go. We understand how emotional the homebuying process can be. We also understand that you have many options when shopping for a home. Hartford is committed to you. We want you to have your dream home just as much as you do, and that's why we won't back out on you once your contract is signed. 

When you shop with Hartford, you shop with the Hartford Guarantee. 
That means:
NO ESCALATION CLAUSES
NO UNEXPECTED PRICE INCREASES ONCE UNDER CONTRACT
We JUST released NEW quick-move-in, and dirt start* homes! We have a home for you.
Ready to explore your options with Hartford?
Give our Online Sales Counselor, Kendall a call at 970-716-6088.
*A dirt start home is a home you can build from the "dirt" up! You pick the floorplan, you pick the lot, and you pick all of the finishes that go inside the home in our on-site design center!
---